A Paranormal Romantic Suspense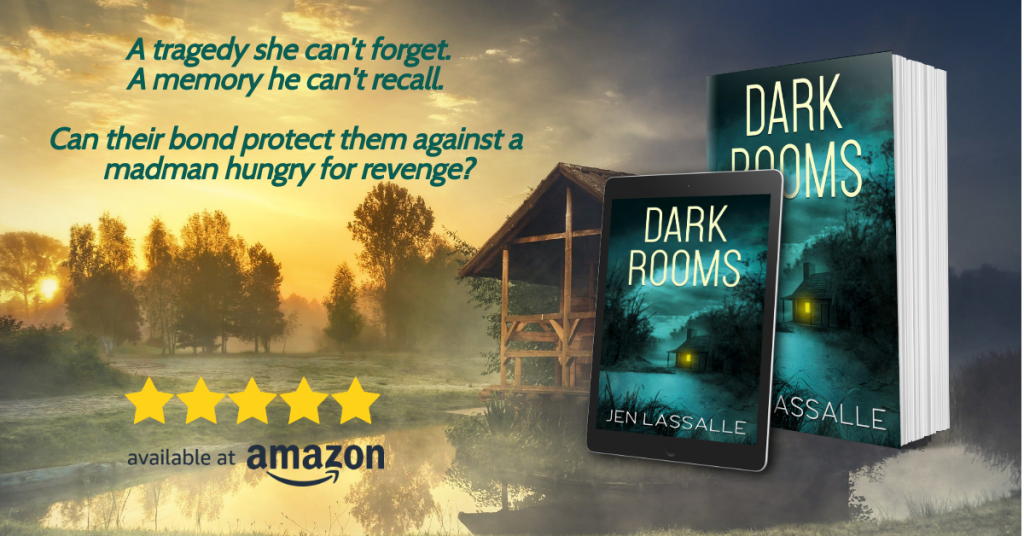 "Jen takes you into a captivating world and keeps you hanging on with every word. Beautifully written, and a full range of emotions through it all. Perfect pick if looking for a quick escape!"
"Excellent book! I was hooked and I loved the story, characters and setting."
"I almost felt as though I was inside some of the scenes with how well the emotions of each character were portrayed."
Eve Luquette never expected her walls to shatter. After a tragic home invasion left her scarred and alone, she kept the world at bay to protect her daughter. But when the young widow reveals her powers to help a special boy, her instant attraction to his brooding father is disarming.
Nate Walker no longer believes in magic. But when an alluring and guarded acquaintance saves his son, he becomes fearful of the shadows in his memories that come to light. And as their bond deepens, the dangerous incidents plaguing them feel hauntingly familiar.
Their connection may be the key to remembering the past. But their chemistry has attracted an evil presence hungry for revenge.
He wants Eve's power. He knows how to steal it. And he will destroy anyone who stands in his way.
Dark Rooms is a gripping standalone romantic suspense. If you like strong female characters, found families, and low-steam intense romances, then you'll adore Jen Lassalle's captivating quick read.
Buy Dark Rooms for a taste of magical intrigue today!