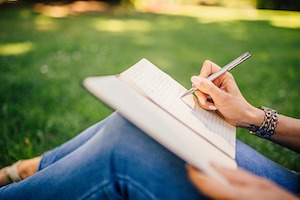 Welcome! This is my home for flash fiction, short stories, blog posts and general writing news.
I'm a proud contributor to, and events coordinator with New Orleans Moms Blog, one of the largest blogs in the Louisiana area. I'm also a full time writer of nonfiction, urban fantasy and adult novels.
Enjoy my stories! Some are fiction. Some are not. Some are deep observations and meaningful thoughts. Others are just for fun. Some will hint at a larger world. Others will be a world unto themselves.
Starting June 2019 I will share bi-weekly stories (that's every other week, not twice a week, why is that so confusing).
Enter your e-mail address below to get notified when my latest story is posted and receive updates on books, posts and other news! Then share these stories with your friends!