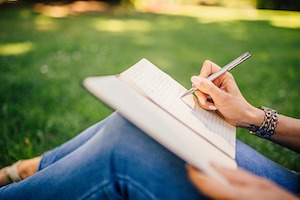 All my life I've been writing short stories. Really short (the professionals call it flash fiction). I love the idea of taking a ten-minute break from school, carpool, work or play and diving into another world.

As a proud contributor to New Orleans Moms Blog I have an opportunity to share some of my "real" stories with other moms (the professionals call it blogging).
These are different types of stories. Some are fiction. Some are not. Some are deep observations and meaningful thoughts. Others are just for fun. Some will hint at a larger world. Others will be a world unto themselves.
Each month I will present a new fictional blog post. It is my genuine hope that you enjoy them, and the world created within, so much that you share them with your friends.
Enter your e-mail address below to get notified when my latest story is posted and receive updates on books and other news!