A Paranormal Adventure Romance Series
The lost child of Treater's Way has returned during his quest to secure the Elemental Coins, a set of enchanted doubloons rumored to be scattered throughout the world by the infamous pirate Jean Laffite. He needs the help of The Illusion Four – a powerful group of women who run the quaint but mysterious shopping center Illusion Square. Along the way they tackle life, find love, and develop friendships more powerful than magic.
This series blends romance, mystery, magic and drama into five unforgettable and gripping stories. If you like captivating characters, daring feats, and charming affections, then you'll adore Jen Lassalle's brush with danger.
Book Two – A Mermaid Adventure Romance
A mermaid stuck on land. A conservationist wading muddy waters. Can they find the common ground that leads to love?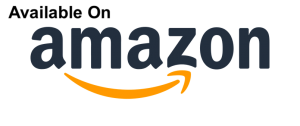 Holiday Novella Between Books 2 and 3 – A Stuck in Time Romance Novella
On the eve of the Winter solstice, four couples are frozen in time. Is holiday magic the key to moving forward and finding happily ever after?