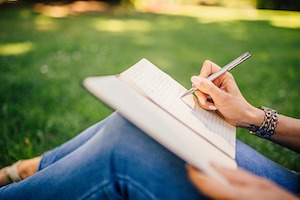 Glad you made it. This is my home for flash fiction, short stories, blog posts and general writing news.
I'm a proud contributor to, and events coordinator with New Orleans Mom, the largest parenting site in the Louisiana area. I'm also a writer of nonfiction, paranormal/low fantasy romance, urban fantasy and women's fiction.
Whether I am telling a story based on fact or fantasy, I enjoy reaching into the deep places where we tell ourselves who we are and what is happening. Taking those and giving them light is my speciality.
I hope you enjoy my stories. Some are fiction. Some are not. Some are deep observations and meaningful thoughts. Others are just for fun. Some will hint at a larger world. Others will be a world unto themselves.
Enter your e-mail address below to be notified when I post my latest flash fiction and shorts. You'll also be the first to receive updates on books, posts and other news!